Sometimes all we need is a little inspiration kick to get our creative juices flowing. Maybe your secret is to go for a short walk, have a little chat with a colleague, or scroll through your favorite eye candy resources. Whatever it might be that helps you get new ideas, we, too, have something for you that could work just as good: desktop wallpapers.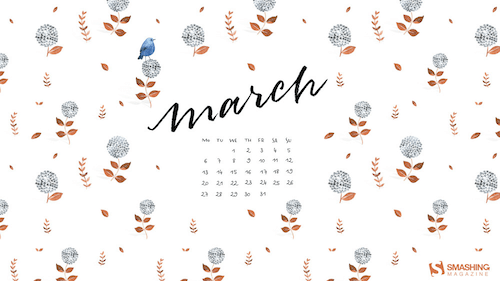 To bring you a regular dose of unique and inspiring wallpapers, we embarked on our monthly wallpapers mission eight years ago. Each month, artists and designers from across the globe diligently contribute their works to it. And well, it wasn't any different this time around. This post features their artwork for March 2017. The wallpapers all come in versions with and without a calendar. Time to freshen up your desktop!
The post Hibernation Time Is Over! Inspiring Desktop Wallpapers To Fuel Your Creativity appeared first on Smashing Magazine.