Time flies by! February is already here and artists and designers from across the globe have once again diligently created a potpourri of unique wallpaper calendars to freshen up your desktop. This monthly wallpapers mission has been going on for eight years already and we are very thankful to all the creative minds who challenge their skills and contribute to it each month anew.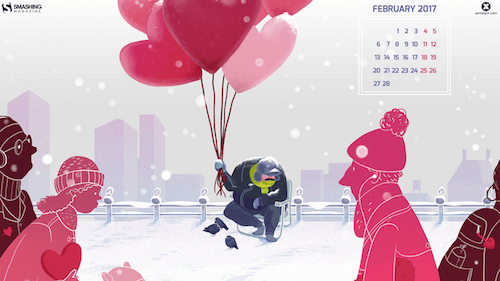 This post features their desktop artwork for February 2017. The wallpapers all come in versions with and without a calendar and can be downloaded for free. Now there's only one question left to answer: Which one will make it to your desktop this month?
The post From The Design Community With Love: Unique And Inspiring Desktop Wallpapers appeared first on Smashing Magazine.