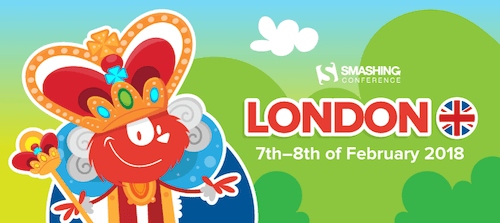 Great conferences are all about learning new skills and making new connections. That's why we've set up a couple of new adventures for SmashingConf 2018 — just practical sessions, new formats, new lightning talks, evening sessions and genuine, interesting conversations — with a dash of friendly networking! Taking place in London, San Francisco, Toronto. Tickets? Glad you asked!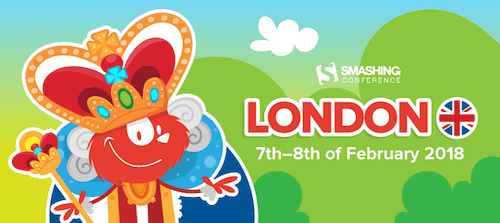 SmashingConf London: everything web performance. Feb 7–8.
Performance matters. Next year, we're thrilled to venture to London for our brand new conference fully dedicated to everything front-end performance. Dealing with ads, third-party scripts, A/B testing, HTTP/2, debugging, JAM stack, PWA, web fonts loading, memory/CPU perf, service workers. Plus lightning community talks.
The post SmashingConf 2018: Fetch Those Early-Bird Tickets! 🇬🇧 🇺🇸 🇨🇦 appeared first on Smashing Magazine.