Time is running! The first quarter of the year lies already behind us and a new season is in full swing. But no matter if April means blooming colors and embracing the warmer weather in your part of the world or getting cozy for autumn, our new batch of desktop wallpapers is bound to cater for some fresh inspiration regardless of that.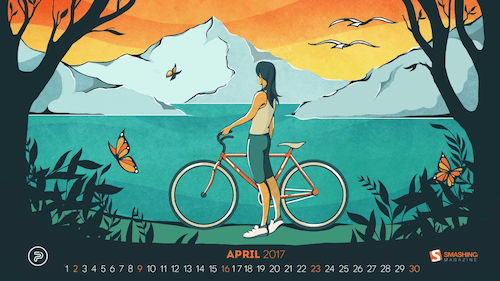 We've been on this mission to bring you unique wallpaper calendars each month anew for eight years already, and we are very thankful to all the designers and artists who keep it running by diligently contributing their artworks to it. This post features their works for April 2017. All wallpapers come in versions with and without a calendar and can be downloaded for free. Now could there be a better occasion for a little inspiration kick?
The post Blooming Colors And A Bit Of Magic: Wallpapers To Get Your Ideas Springing (April 2017 Edition) appeared first on Smashing Magazine.