Have you ever dreamt of exploring the deep sea and getting up close to its fascinating, weird creatures? Or maybe you've dreamt of boarding a spacecraft to experience the beauty of our planet from above? The desire to leave the beaten tracks and explore unfamiliar terrain is human nature.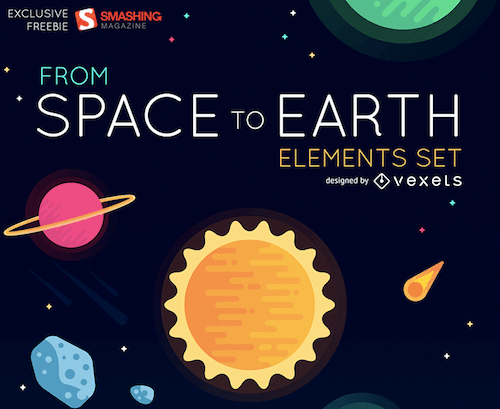 To celebrate mankind's urge to explore, the creative folks at Vexels created a set of 30 adventurous icons that take you on a journey from the ground of the sea right up to outer space. The set offers all the building blocks you'll need to create your own little universe and become an explorer yourself.
The post Exclusive Icon Set: Elements From Space To Earth appeared first on Smashing Magazine.